Difference Between Truffles and Chocolate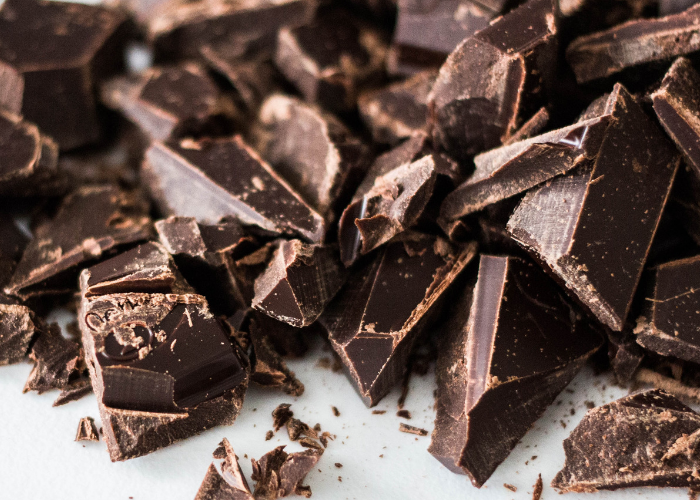 In the broad world of chocolate, it's easy to get confused between the different categories of sweets and flavours. Chocolate is a type of food that houses a large range of delicious treats, which can be anything from hot cocoa to chocolate chip cookies, dark chocolate bars, milk chocolate, white chocolate, semi-sweet chocolate chips and even truffles. So what exactly is the difference between chocolate and truffles if both are considered to be in the same category of sweets? Well, the answer is pretty straightforward. Truffles are a kind of chocolate whereas chocolate is simply a flavour of truffles.
What are Chocolate Truffles?
Taking its roots in Europe, chocolate truffle is a dessert delicacy that has a long and delicious history. The name comes from a Latin word meaning 'lump' because of its similarity in appearance to truffle mushroom, a kind of fungus that grows under Hazel, Poplar and Oak trees. Chocolate truffles are created using ganache and a type of coating, usually some type of confection or dark, white or milk chocolate and cocoa powder. They're then traditionally rolled into a rustic, misshapen look to resemble the truffle mushroom they're named after. They often come in fillings of caramel, different flavours of cream, fruits, dates or even more chocolate.
What is Chocolate?
Chocolate is one of the most popular foods on the planet. It's created from the beans of cacao trees. These beans are harvested into a dark, creaming brown material used for all types of baking and cooking. It's also used to make all your favourite sweet treats such as brownies, cakes and candy bars.
Chocolate and truffles may have their differences, but both are enjoyed equally by those with a sweet tooth. And with so many options to choose from, it can be difficult to decide how to consume it in the best way possible. At Truffleers, we have a wide range of exquisite truffles ranging from pure chocolate, candied orange peel, salted butter caramel, hazelnut, gahwah Arabian coffee and candied orange peel. Take your pick and order today!